Executive Profiles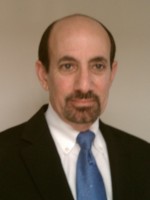 Nelson G. Mamey
President
Nelson Mamey, President of Mamey Investment Corporation, has an extensive background in all areas of real estate and real estate finance. He received his undergraduate degree in accounting from the University of Southern California, holds a Juris Doctor Degree from Southwestern University School of Law and is a licensed California Real Estate Broker.
After having practiced as a Real Estate Attorney, he now devotes his time to investing in real estate and trust deeds. Nelson supervises all aspects of Mamey Investment Corporation with particular emphasis on investment counseling.
Lisa Buchanan
Accounting Manager
As our accounting manager, Lisa is responsible for all cash flow issues and processes relative to financial operations at Mamey Investment Corporation. These include quarterly disbursements to investors and all accounts payable and receivable. Vital to this role is maintaining communication lines to assure accurate and essential information for all concerned individuals.
Lisa comes to us with a diverse background that offers a well balanced approach to financial management. With forays in property management and development for a local developer, a long term position as a national sales manager and marketing director for a construction equipment firm, a vice president role with a local bar/restaurant, she is well rehearsed in all aspects of business operations and solutions.
Karen L. Kathnelson
Office Manager
Mrs. Kathnelson serves as Office Manager and is responsible for helping Nelson plan his daily agenda and assisting him in his day-to-day tasks, preparing investor updates, making travel arrangements and administrative management for the office. As Office Manager, Karen is charged with ensuring the office runs smoothly and efficiently, and oversees all aspects of daily operations regarding the office.
Prior to joining Mamey Investment Corporation, Karen resided in Ottawa, Canada where she spent the last nineteen years supervising the real estate section of a law firm.  Previous to that she was employed by the Canadian House of Commons as Constituency Secretary for the Minister of Justice.
Karen's background in real estate and her great organizational skills have proven to be a great asset to our organization.